Quincyridge goldens plan 1-2 selective breedings per year. We require that all sires we use in our breeding program are of show quality and excel in field and or obedience and have clearances for eyes, hips, elbows and heart.
Our puppies are sold on a deposit basis only to approved homes!
No puppies expected until Summer of 2018. Please check back after April 2018
We have 3 upcoming girls we will be breeding on their next heat after all health clearances are met.
Their health clearances will be completed by the end of March.
We only accept deposits when we know a pregnancy is confirmed.
We are not accepting any deposits at this time, please check our facebook page and this page for any updates 5/1/2018
We hopefully will be breeding late May 2018.
Molly litter (2016) featured below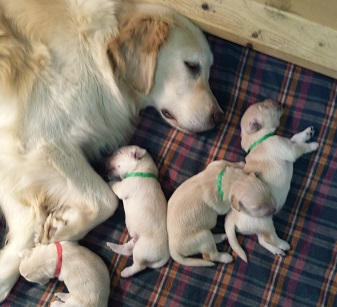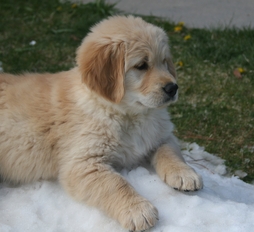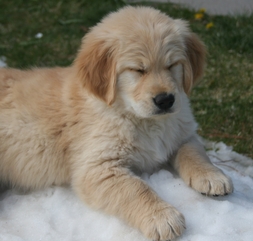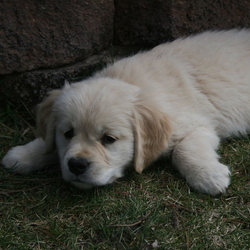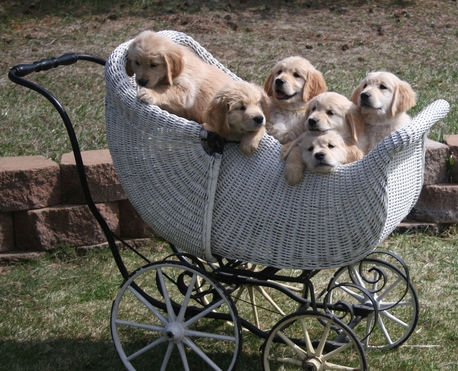 •A personal interview in person or by phone (with references) is required before a reservation will be accepted.
•Puppies are raised in our home from birth until they leave for their new homes. They are socialized with children, other farm animals and lots of care and love.
•After 5 weeks , we invite you to visit and partake in socialization of the litter.
•At 7 weeks, our veterinarian will give each puppy a wellness check, it's first inoculation, and a health certificate. We provide our veterinarians contact information to you.
•Pet puppies are sold on AKC "limited registration" basis only unless you are purchasing a show quality/breeding prospect.
•We will provide you with training tips and are always available to answer questions about your pet by phone or email.
•We have our own facebook page which you can converse with other quincyridge pet owners and post pictures of your pet.
For information on grooming a golden check out
http://www.absolutelygolden.com/grooming-your-golden/
at the bottom of their site, additional links are visible to click on for grooming ears and feet.